SIGN UP TO GET OUR NEWSLETTER DIRECTLY TO YOUR INBOX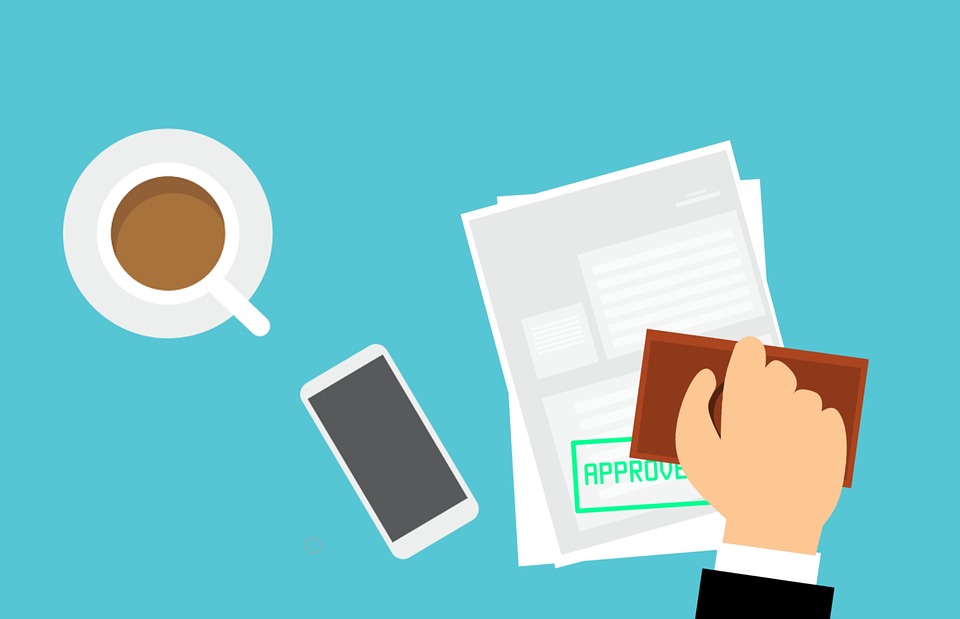 NEED HELP WITH THE APPLICATION?
We offer a comprehensive service to help landlords through the licensing process.
We can manage the entire process on your behalf. Simply request a call back and one of our specialist consultants will go through our process with you.
Understanding Selective Licensing - What, Where, When and How Much
Selective Licensing schemes continue to be adopted by local authorities across the country. 
We have produced this in depth free guide to help you understand selective licensing schemes.
What is the landlord licensing scheme?
In 2006 Selective Licensing was introduced in England as a way for local authorities to reduce the number of anti-social tenants and to tackle rogue landlords in areas that they feel were being neglected. The idea behind the scheme was that by controlling rental properties in certain areas, bad landlords could be identified and prosecuted.
What's the main focus of the scheme?
Selective licensing is intended to help raise the standard of living conditions and to reduce levels of antisocial behaviour from rental properties which is caused by poor management and improve housing standards. It was primarily introduced to tackle problems in areas of low housing demand in mind– although the Act also allows for selective licensing in some other circumstances.
MAIN FOCUSES:
–     level of anti social behavior (ASB)
–     overcrowding
–     some rented properties that fail to meet satisfactory levels of property management and standards
THE SCHEME INTENDS TO HELP WITH:
–   increasing accountability and transparency of landlords and letting agents
 
–   reducing anti-social behaviour
 
–   improving conditions and safety for tenants
 
–   providing additional protections from eviction
 
–   provide information for both tenants and landlords on their rights and responsibilities
 
–   setting a minimum standard for the condition and amenities within the property
 
Can any council introduce a selective licensing scheme?
Any council can introduce a scheme if it is satisfied there is a problem with low housing demand or where there is a significant and persistent problems of antisocial behaviour.
Before introducing a selective licensing scheme, the council must take reasonable steps to consult with everyone affected by the designation for a minimum of 10 weeks. Under new rules that came into force on 1 April 2015, any selective licensing scheme that covers more than 20% of the area or 20% of private rented homes can only be introduced with central government approval.
Which properties does a selective licensing scheme cover?
It depends on exactly how the council has drafted the scheme designation. Some schemes cover the whole borough whereas others cover smaller geographical areas.
This applies to all privately rented properties, occupied by a single person, two people or single household.
A single household is defined as one of the following; a single person living alone; a married couple; a couple in a relationship; a family group living together.
Are any properties exempt?
Some properties are exempt from selective licensing. These include:
–   Holiday lets

–   Business premises

–   Student premises where the university is the landlord/manager

–   Premises where the tenant is a family member

 

The above do not require selective licensing.
How to apply for a licence?
If you're required to get a landlord license, you will need to apply for a license via your local council. 
Most Councils offer a full online application and payment system. You will need to make sure you apply for the correct type of licence for your property, as there is a separate application process for each scheme.
Usually the person who is in control of the property (the person who receives the rent) makes the application and is the licence holder. This could be the owner or landlord, however it could also be a manager employed by the owner. 
You must apply for one licence per property. 
If you need assistance with your licence application, we can help you. We offer a hassle-free, one-stop-shop service to handle your licence application from start to finish and all for a fixed fee. 
What do landlords need to do in order to get a license?
Each borough can have their own set of conditions, which the landlord must meet in order to be granted a license. Landlords are also expected to stick to certain conditions once the license is granted. There are also certain mandatory conditions which need to be addressed, which include the following:
–   A valid gas safety certificate, if gas is supplied to the house

–   Electrical appliances and furniture (supplied under the tenancy) must be in safe condition

–   Smoke alarms must be in proper working order

–   The tenant must be supplied with a written statement of the terms of occupation

–   References must be demanded from persons wishing to occupy the house
In addition to the mandatory conditions outlined above, the Council may attach local conditions.  The Council has discretion to vary these conditions with every licence issued; conditions can be added or removed subject to individual circumstances and on appeal. 
Each licence application requests further details on three key persons related to the management of the property. These are as follows:
Owner – the legal owner of the property. Can be a company and is not held responsible for adhering to the licence conditions.

Manager – the persons / company managing the property. Answers to the licence holder and shares responsibility over the conditions of the licence having been upheld. The manager must be UK based.

Licence Holder – the persons / company responsible for upholding all conditions of the licence and ensuring compliance throughout. The licence holder shoulders the burden of responsibility for all involved and therefore must be vigilant and organised in the management and up-keep of the property. The licence holder must be UK based.
You will also need the contact details, including full name, telephone number, postal and email address of the following  people/organisations.
–   Proposed Licence Holder

–   Freeholder

–   Lease Holder/s

–   Managers

–   Rent/collector receivers

–   Mortgage companies

–   Person responsible for repairs
Overseas landlords
You cannot usually be a licence holder if you live abroad. Property owners who live outside the UK can appoint a suitable person who is prepared to be the licence holder on their behalf and this would usually be the local manager/agent.  However, your manager/agent may not want this responsibility and ultimately, if you live abroad and no-one appropriate who is resident in England agrees to be the licence holder you will not be able to let your property.  
Which councils have introduced selective licensing?
Currently there are about 70 councils in England – or a little over one in five – that have brought in selective licensing.
There is no central directory of property licensing schemes so landlords will need to contact their local council or search on their website. However if your property is in London, we've done all the hard work for you!
London and surrounding areas
AREA
COST
LINK
ACTIVE
PETITION
DATE FROM

London, Barking & Dagenham

£540 and renewals at £500

London, Hackney (Brownswood, Cazenove And Stoke Newington Wards)

London Borough Of Haringey

7 December 2015 – Edgware Ward &

1 June 2016 – Wealdstone Ward &

14 March 2018 – Roxbourne and Roxeth Wards

Originally On 1 January 2013 And Replacement On1 March 2018

London, Redbridge( Council Wards Of Clementswood Or Valentines, Oodmayes, Loxford, Snaresbrook, Roding, Newbury, Mayfield, Cranbrook, Seven Kings, Chadwell, Fairlop, Aldborough And Church End)

First Scheme -13 July 2017 & Second Scheme - 1 October 2018

Discounted At £200 Prior To 1 October 2019, After £500
Important: The above list is correct at the time of publishing. If you wish to find out accurate information regarding a particular borough, you should either look on their website, or contact them directly.
Note: smaller areas with in boroughs may only be subject to landlord licensing, and not necessarily the entire borough!
Is the council  planning to introduce any new licensing schemes?
Newham Council

recently extended their additional and selective licensing schemes for a further five years. Both schemes apply borough wide, except for the

'E20' area.
London Borough of Brent

is currently carrying out a consultation on proposals to renew and extend additional and selective licensing in the Borough
London Borough of Lewisham

is currently carrying out a consultation on proposals to implement selective licensing in the Borough
London borough of Haringey

selective licensing proposal under further consideration, scheme covering all private rented properties in 29 separate areas across the borough. No final decision is expected before next year.
PENALTIES
Failure to comply is a criminal offence that can result in prosecution and Under the Housing and Planning Act 2016 the Council can issue a civil penalty of up to  £30,000, so it is important to get things right.
Other consequences
For any period where an unlicensed property is being privately rented, landlords can be forced to pay 12 months' rent back to the tenants, including housing benefit payments, or could be told that they are unable to rent out a property in future.
Following a successful prosecution, landlords would probably fail a fit and proper person assessment, making it very difficult for them to obtain a property licence in the future.
Furthermore, landlords would be unable to recover possession of the property using a Section 21, Housing Act 1988 notice. Therefore you must have a licence in order to seek possession of your property using a section 21 notice, otherwise your notice to regain possession of your property is invalid and will not be recognised by the courts.
A number of local authorities are now pursuing licensing schemes.  Unfortunately, as things stand, when these schemes are introduced the law only requires a council to advertise the designation in two newspapers that circulate locally and to write to any contributors to the consultation as well as to local stakeholders. This means that there is a significant risk that a number of landlords, especially those that do not use local agents to manage their properties, will be unaware of these schemes, making themselves liable for prosecution or a civil penalty of up to £30,000.
It is therefore important that landlords are regularly checking local council websites and newspapers to ensure that they are aware of any developments in the private rental market.
The Ministry of Housing, Communities & Local Government (MHCLG) has issued the final report from its independent review of the use and effectiveness of selective licensing (SL). They recommend they scheme should continue
A national registration scheme for landlords has been proposed before and does exist in Wales and Scotland. It is therefore perfectly possible England will follow suit but perhaps not in 2019. Selective Licensing is here to stay.
How can Properion help?
With all the changes that we have seen with regard to tax, tenant fees and now the possibility of licensing, it is more important than ever to make sure you seek sound advice from an expert before becoming a Landlord.
Our team at Properion are fully trained and up to date on all legislation with relation to the private rental sector, so please give us a call or click here to book a consultation. 
If you are a landlord and require any further information regarding selective licensing, or if you would like us to apply for this on your behalf, we can handle the licence application process and give you expert advice and guidance along the way. Simply request a call back and one of our specialist consultants will go through our process with you.
IMPORTANT: Please check the date of the post above – remember, if it is an old post, the law may have changed since it was written.
It is important to note that this article isn't exhaustive and doesn't constitute legal advice.
For more information, please contact our office: